Welcome.
Myzones delivers B-2-B wifi sharing backend solutions. Share the wifi, loose the wires - be free. Share wifi networks and create a secure and trustworthy infrastructure.
Learn more about us or get in touch if you want to find out more about MyZones managed wifi services.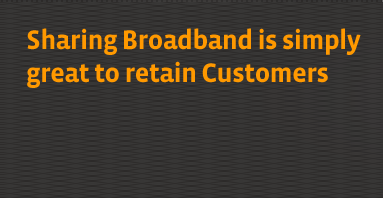 MyZones Wifi sharing
Share bandwith across your registered broadband users, without additional backend solutions. Maintain, manage and deploy on the spot.
MyZones Innovations
Security and control across the broadband network you run, based on innovative - patented backend and access point solutions.
MyZones Development
Enables you to detail the type of sharing, the business model and the way the service gets rolled-out across your broadband or cable network.
Back to Top